Despite the rising popularity of smartwatches, many still question whether products like Apple Watch are even worth considering. Results of a new survey could go a long way at turning around the remaining skeptics.
On Wednesday, Creative Strategies' Ben Bajarin took to Twitter to post the results of a survey that asked respondents to "select all the things you do on a weekly basis with your Apple Watch."
The top 10 ways people use their Apple Watch, according to the survey, are as follows:
Check my messages
Decline a phone call
Check activity details
Track a workout
Check your heart rate
Look at a third-party complication
Use a third-party app that isn't about fitness
Check email notifications
Set a reminder
Answer a phone call
During a back-and-forth with other Twitter users, Bajarin noted that the survey didn't ask whether respondents used the watch to tell the time. "I didn't include because it would be 100%. We were more interested in non-obvious use cases," he explained. Well said, don't you think?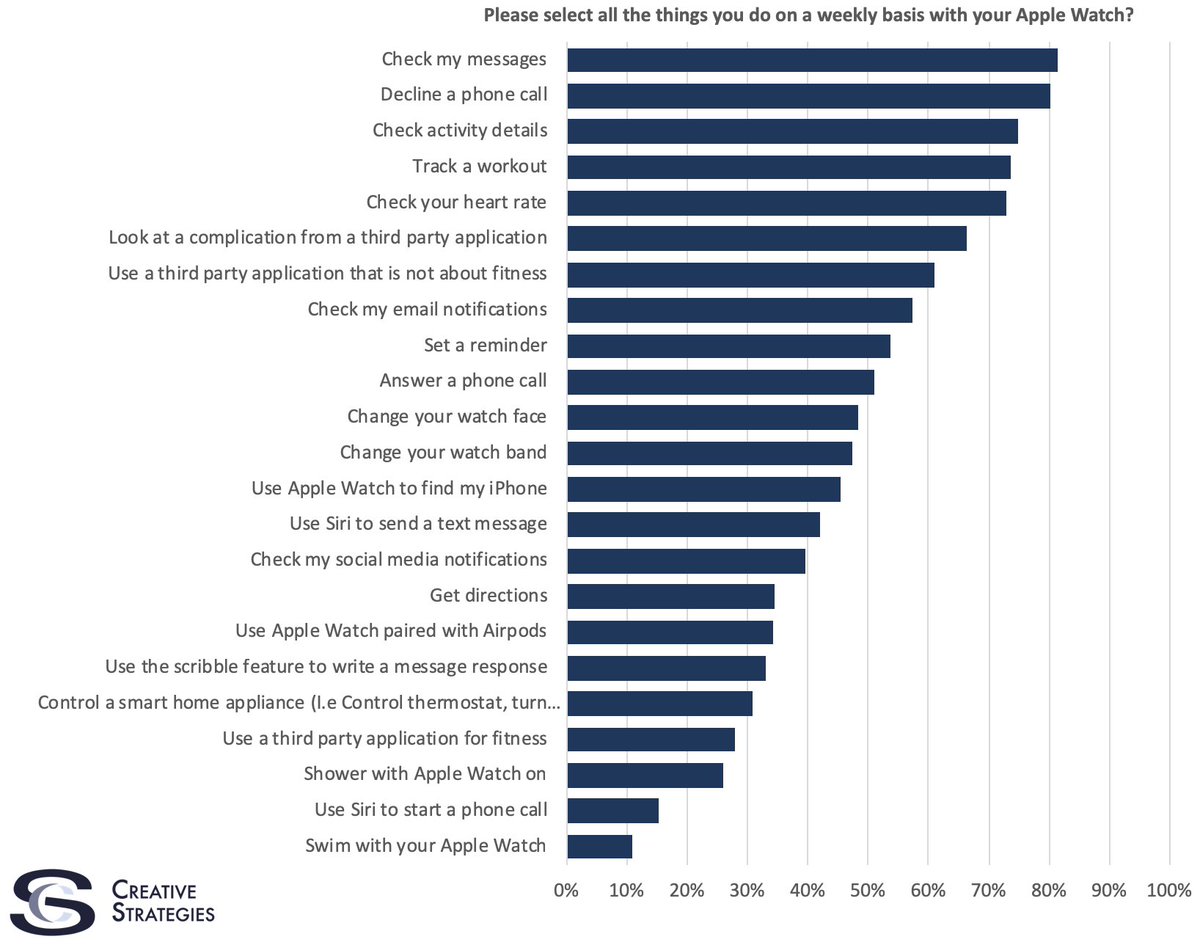 According to a post detailing the results of the survey, an unknown number of panelists were "self-proclaimed early adopters" of technology with 64 percent of respondents owning an iPhone X at the time the survey was taken. Of those who responded, 84 percent were men and "very much in line with the average composition of the early tech adopter profile."
I'm not that surprised by the results. It would be interesting to read what each of you has to say. How do you use your Apple Watch? Let us know in the comments below.