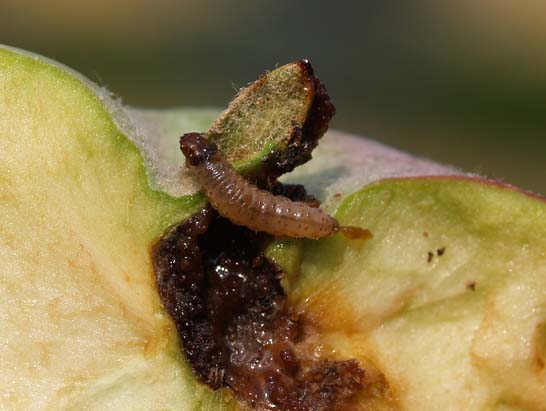 For those of you that are not familiar with jailbreaking, Cydia is an open-source distribution platform created by Jay "Saurik" Freeman that is now automatically installed on your iPhone with the DevTeam jailbreaks such as QuickPwn and PwnageTool. Cydia is pretty much the equivalent of the App Store and lets you download, install and update applications developed by independent developers.
But where does this name come from? Cydia? Erica Sadun, who happens to be my all-time favorite iPhone blogger (she used to be with TUAW until they start screwing their writers over and is now working over at Ars Technica) wrote a very interesting post today about the origins of Cydia.
Cydia pomonella is the scientific name for the coddling moth, which as Freeman writes "is what we often think of the as the stereotypical apple worm." He adds, "I felt the name was fitting." It's certainly easier to say than Rhagoletis, after Rhagoletis pomonella, the apple maggot.

Freeman regularly gets e-mails from people asking how to say the name. He jokes that they write "'Please help me win this bet I have with my friend: is Cydia pronounced see-dee-uh or sigh-dee-uh.' It's always two incorrect choices." For the record, the correct pronunciation is sih-DEE-uh. Or it is at least for the moment. "I don't actually speak or study Latin, but I am a linguistics student." He adds that he's open to corrections from Latin experts.
Read the full post here.