Like they have for the past several years, Apple is promoting World AIDS Day on December 1 in a variety of ways, including lighting up red logos in Apple Stores and highlighting special App Store promotions.
Apple works with (RED) to raise money to help provide preventative medicine combat AIDS around the world. One of the biggest ways they raise funds is by donating a portion of sales from all Product (RED) products. This year we even saw the first Product (RED) iPhone.
Apple raised a record high of $30 million this year. In culmination of all of Apple's donations, it equates to 144 million days of lifesaving ARV medicine. This medication helps prevent the disease from being transmitted from mother to child.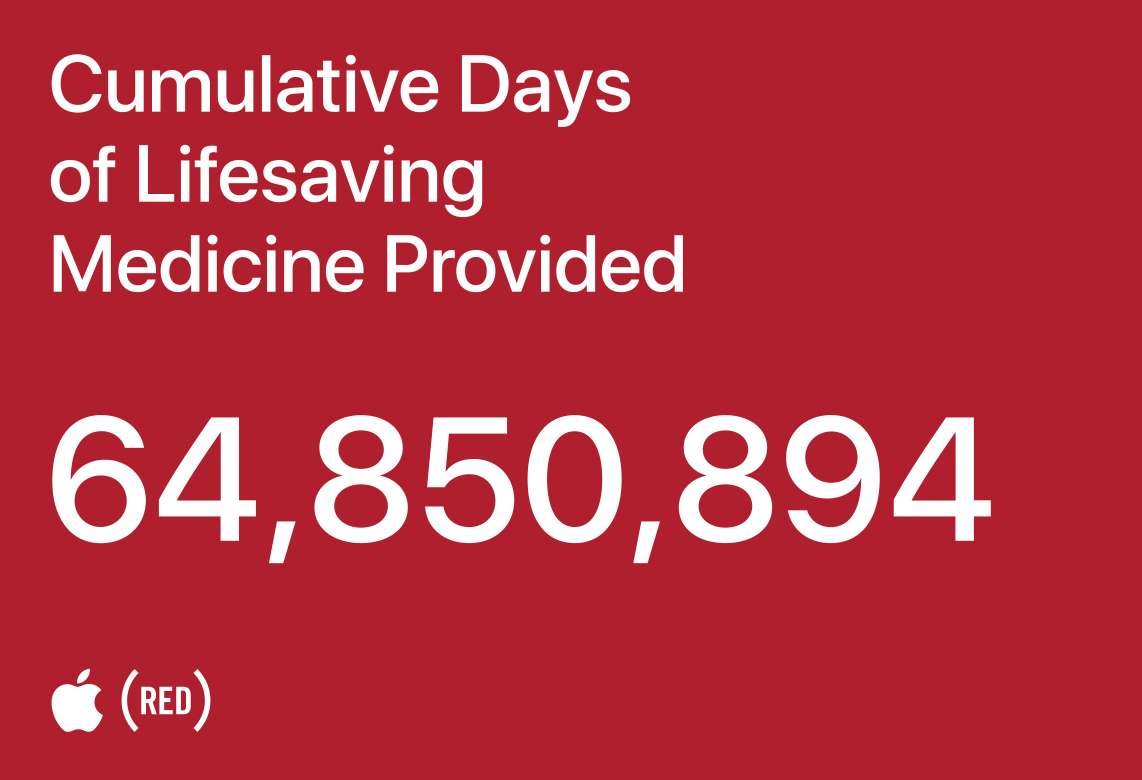 Outside of Apple's contributions, (RED) has also now passed a milestone, bringing in over $500 million. That is roughly 474 million cumulative days of lifesaving medicine provided.
Apple will also be turning the App Store red starting on December 1st.
The new Today tab will be filled with different partners and apps that have been updated with special content. They often feature in-app purchases where the proceeds go to the charity. While previously many games were updated, this year it seems as though only Candy Crush Saga, Candy Crush Jelly Saga and Candy Crush Soda Saga will be participating.
Do you have any Product (RED) gear? Did you know a portion of your purchase was going to such a good cause? Let us know!