President's Day is upon us, and what holiday would be complete without snatching up some of those awesome gadgets you've been eyeing for the past several months?
We've rounded up some of the most popular gadgets ranging from monitors and headphones to golf simulators and charging stations, and each one is on sale during President's Day weekend. Enjoy.
1. Mobile Pixels DUEX Pro Portable Dual Monitor – Sale Price: $179.35 (MSRP: $255) with promo code: SAVEDUEXPRO
Boost your productivity on the go with this portable monitor, which allows you to quickly add a second screen to your laptop. Ideal for frequent travelers who love to multitask, this intrepid screen features 270-degree rotation and a special 180-degree presentation mode.
2. TREBLAB Z2 Wireless Noise-Cancelling Headphones – Sale Price: $59.49 (MSRP: $260) with promo code: PRESIDENT15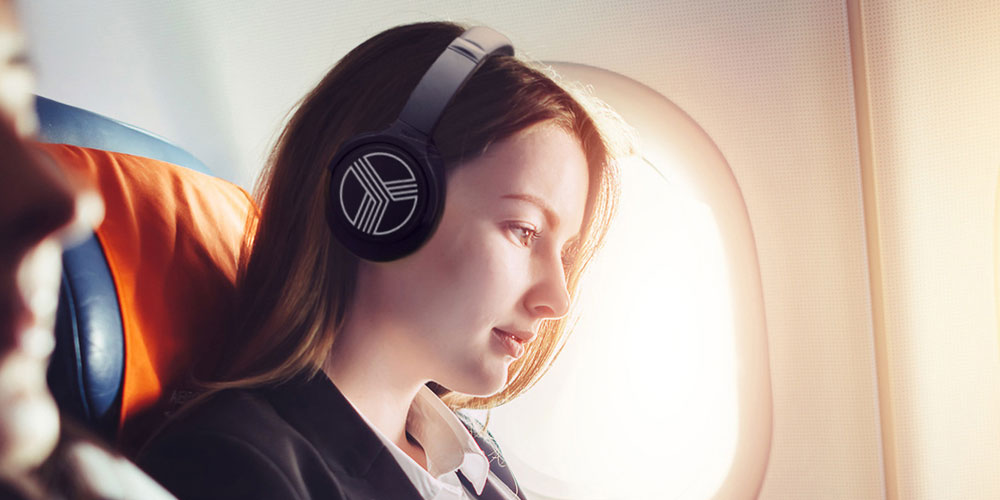 Treat yourself to a pair of HD wireless headphones that won't break the bank. The best-selling TRELAB Z2's feature double the battery life and comfort of most competing headphones, and noise-cancelling technology makes it easy to eliminate distractions while you listen to your favorite tunes.
3. HyperCharger PRO V.2 All-in-One Charger – Sale Price: $21.24 (MSRP: $50) with promo code: PRESIDENT15
This all-in-one charger allows you to power up to three devices at once, thanks to a massive 8,000mAh battery and multiple connectivity options—including built-in lightning and micro-USB connections.
4. Slope Universal Tablet Stand – Sale Price: $25.49 (MSRP: $39.99) with promo code: PRESIDENT15
Work more efficiently and effectively with any tablet using this innovative universal stand, which allows you to prop up your tablet for easy typing and viewing. Made from brushed and anodized aluminum, this stand also uses powerful suction cups to attach to most surfaces around the house.
5. Naztech Ultimate Power Station – Sale Price: $51 (MSRP: $49.99) with promo code: PRESIDENT15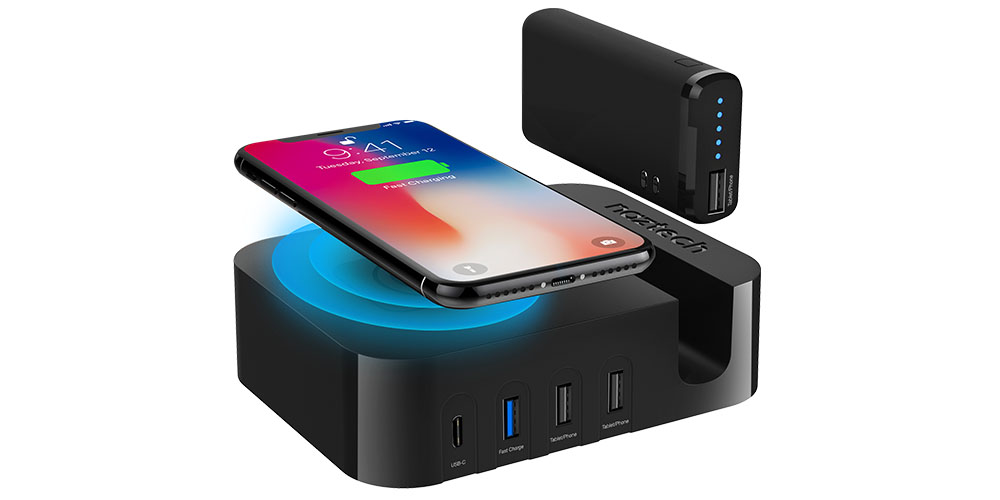 Charge up to six devices with this powerful 50W hub. You'll be able to toss the Naztech in your bag at a moment's notice thanks to its compact and lightweight design, and it even features fast-charging technology to ensure that your devices power-up as quickly as possible.
6. AtomXS 3+ Hour Emergency Keychain Charger – Sale Price: $34 (MSRP: $49.99) with promo code: PRESIDENT15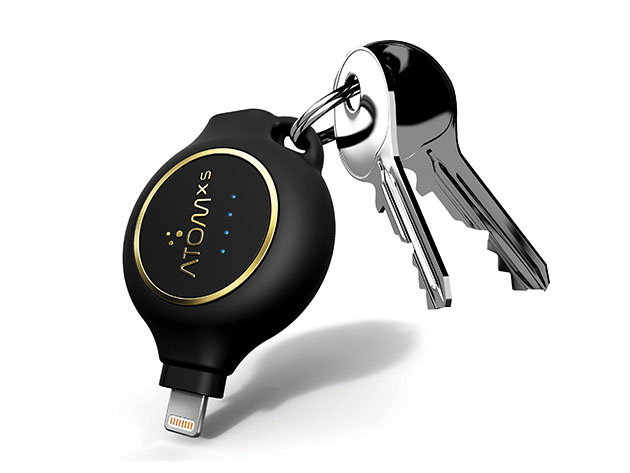 This uniquely portable charger fits easily on your keychain, and lets you power your devices on the go thanks to a 1,300mAh battery capacity. You'll be able to turn the charger on and off with a touch sensor, and a retractable charging tip keeps it safe from scratches and dents.
7. PhiGolf: Mobile & Home Smart Golf Simulator – Sale Price: $199.20 (MSRP: $255) with promo code: GOLF20
Up your golf game with this incredibly realistic and portable simulator that features a state-of-the-art swing stick. There's a companion app that lets you connect to your go-to TV at home or in the office, and you'll even be able to play with family or friends thanks to a multiplayer mode.
8. Incase Nylon Backpack – Sale Price: $34 (MSRP: $160) with promo code: PRESIDENT15
Travel in compact style with this Incase backpack, which sports a dedicated 15-inch laptop compartment along with a supremely durable nylon design that can withstand even the harshest travel conditions.
9. iPM 3-in-1 Apple Watch, iPhone & AirPods Wireless Charging Dock – Sale Price: $38.24 (MSRP: $120) with promo code: PRESIDENT15
This charging stand makes it easy to keep your Apple devices powered up at all times without those obnoxious and unsightly wires. It features specialized areas for your iPhone, AirPods and Apple Watch, and overcharge protection keeps your devices safe from random power fluctuations.
10. Rigiet Smartphone Gimbal – Sale Price: $93.49 (MSRP: $269) with promo code: PRESIDENT15
Capture that perfect shot every time with this gimbal, which easily attaches to your smartphone in order to help you take steadier photos from a variety of angles. You'll be able to quickly switch between portrait and landscape modes, and it's easy to create stunning panoramas in any environment.
Prices are subject to change.
These deals are brought to you by StackCommerce, and although iDB handpicks each deal posted on the site, this does not constitute editorial endorsement, as we earn a small portion of all sales.