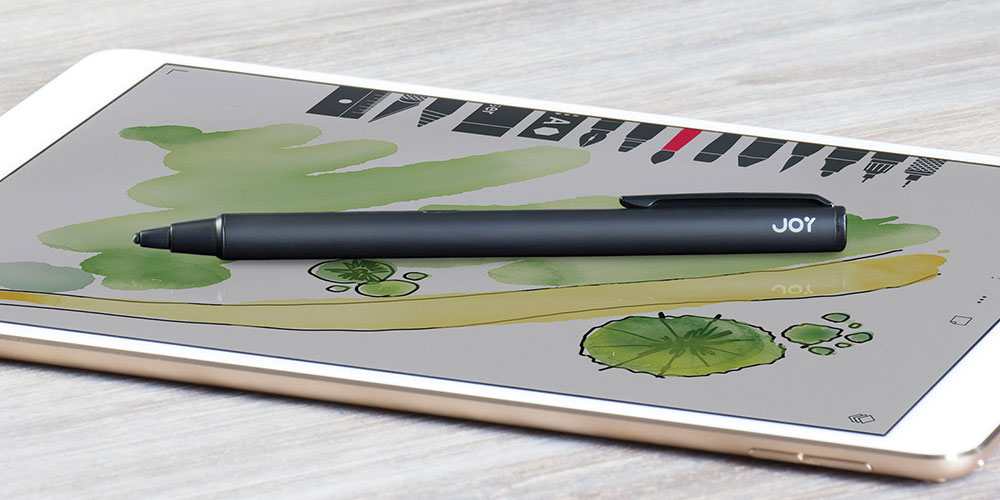 The stylus has never gotten much respect in the gadget community, due in large part to a long line of counter-intuitive and unimaginative designs. This Pinpoint Precision X2 Rechargeable Stylus changes the game by seamlessly mimicking the human finger, and it's on sale for $33.99 with coupon code–GIFTSHOP15.
Unlike most styluses that are optimized for a single device, the Pinpoint Precision X2 has an adjustable precision tip made of carbon fiber that's designed to improve overall writing accuracy on a variety of mobile devices–even those covered with a screen protector. It accomplishes this through its internal circuitry that creates an electromagnetic field around the stylus tip and replicates the touch of the human finger while writing with an impressive 120º wide angle.
What's more, the stylus is completely rechargeable and is even equipped with an auto shut-off feature, making it both user- and environmentally-friendly.
Ditch those awkward and inefficient styluses and pick up a Pinpoint Precision X2 Rechargeable Stylus—on sale for 20% off at just $33.99 with coupon code–GIFTSHOP15.
This deal is brought to you by StackCommerce, and although iDB handpicks each deal posted on the site, this does not constitute editorial endorsement. As we earn a small portion of all sales, you are effectively supporting iDB every time you purchase one of these deals.