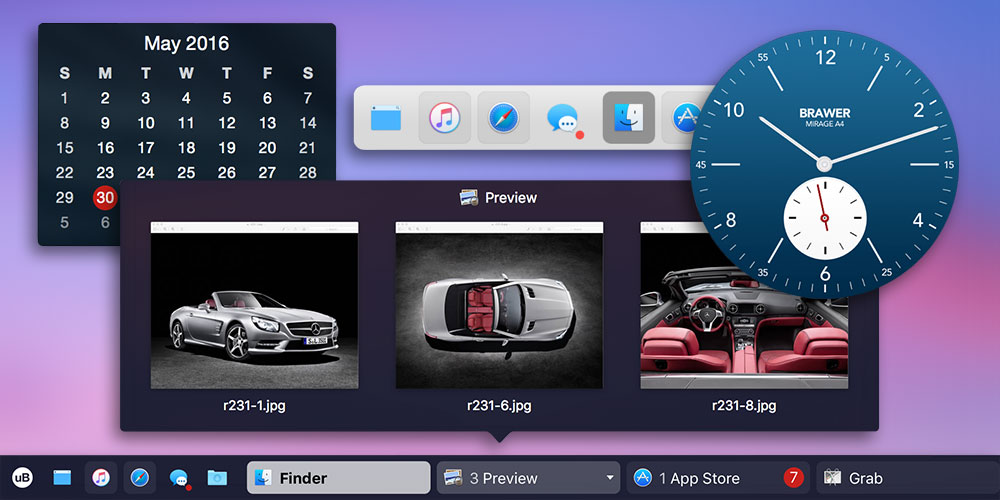 Not everyone is a fan of the Mac dock. It can be limiting when it comes to quickly accessing apps and files and doesn't even allow for basic previewing. uBar 4 changes all that by allowing for practically limitless dock customization, and it's on sale for $14.99.
With uBar, you'll have instant access to a slew of options that make managing and accessing data much, much easier. Enjoy powerful tab grouping options, window previews, in-dock reminders, and many more features—all of which are seamlessly integrated into your system. You'll even be able to see app activity, app badges, app flashes, app progress, and app statuses all in a simple, centralized interface.
Plus, uBar even lets you analyze the CPU and memory usage of each app. That way, you can easily keep a close eye on your applications' performance.
There's a reason why engineers at companies like Google, Facebook, and LinkedIn are all using uBar to increase their productivity. Find out by picking up uBar 4 on sale for 50% off at just $14.99.
This deal is brought to you by StackCommerce, and although iDB handpicks each deal posted on the site, this does not constitute editorial endorsement. As we earn a small portion of all sales, you are effectively supporting iDB every time you purchase one of these deals.