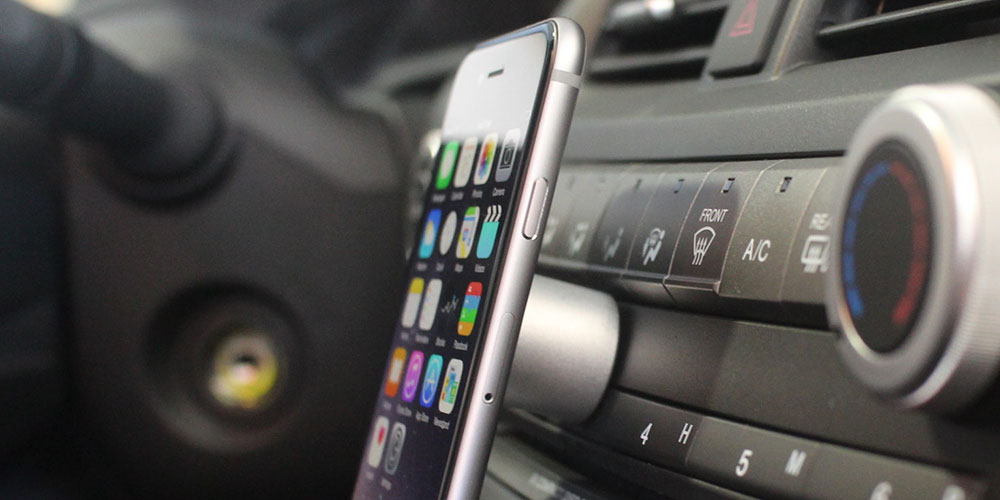 In-car phone mounts play an important role in our lives, freeing up our hands to grip the wheel instead of our devices and subsequently making us safer on the road. Yet so many of these mounts are needlessly clunky, difficult to configure, and obstruct the driver's view of the road. This Neutron C Magnetic Car Mount offers a stylish, practical, and minimalist solution to this problem for just $16.99.
This device, which is compatible with every smartphone and tablet on the market, is arguably the least invasive phone mount ever created. It can attach to practically any surface, incorporates magnetic shielding (to keep your devices safe), and offers full, bi-directional 360º rotation so you can see your phone from any angle. And a camera-mount screw input on the back even allows it to be attached to tripods.
Mount your phone in rotatable style with a Neutron C Magnetic Car Mount. It's available for just $16.99 for a limited time.
This deal is brought to you by StackCommerce, and although iDB handpicks each deal posted on the site, this does not constitute editorial endorsement. As we earn a small portion of all sales, you are effectively supporting iDB every time you purchase one of these deals.