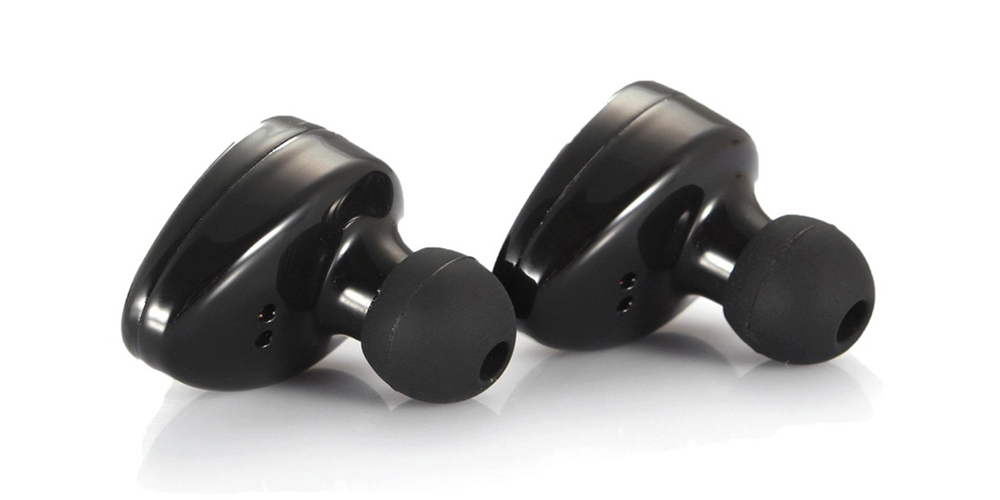 Turned off by the high price of AirPods? A cost-conscious alternative has arrived in 1Voice Wireless Bluetooth Earbuds 2.0, delivering a crisp and completely wireless audio experience at less than half the cost. For a limited time, you can pick up a pair of 1Voice Wireless Earbuds for just $59.99.
These bluetooth earbuds pack Bluetooth 4.2 technology to deliver crisp, clear audio without the skipping and static of lesser wireless earbuds. Each earbud is equipped with a full speaker and mic, which you can utilize as individual pieces, or as a pair for a complete surround-sound experience.
Ergonomic design makes for a comfortable fit without the typical loose-fitting distraction. You'll be able to listen to your favorite playlists and podcasts for up to five hours in mono without recharging, or three hours in full stereo. While not in use, the accompanying stylish charging case keeps your earphones ready for action at all times.
Lose the wires and save a bundle with the 1Voice Wireless Bluetooth Earbuds 2.0, now 53% off for a limited time.